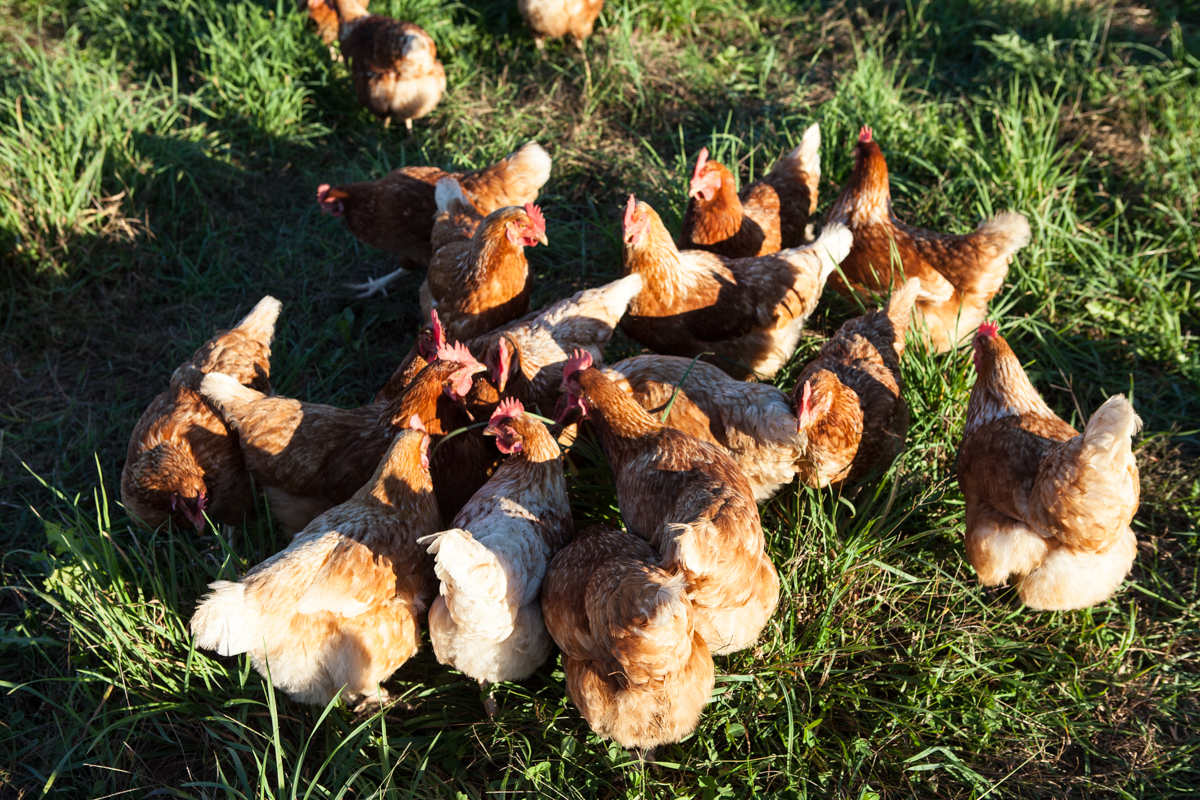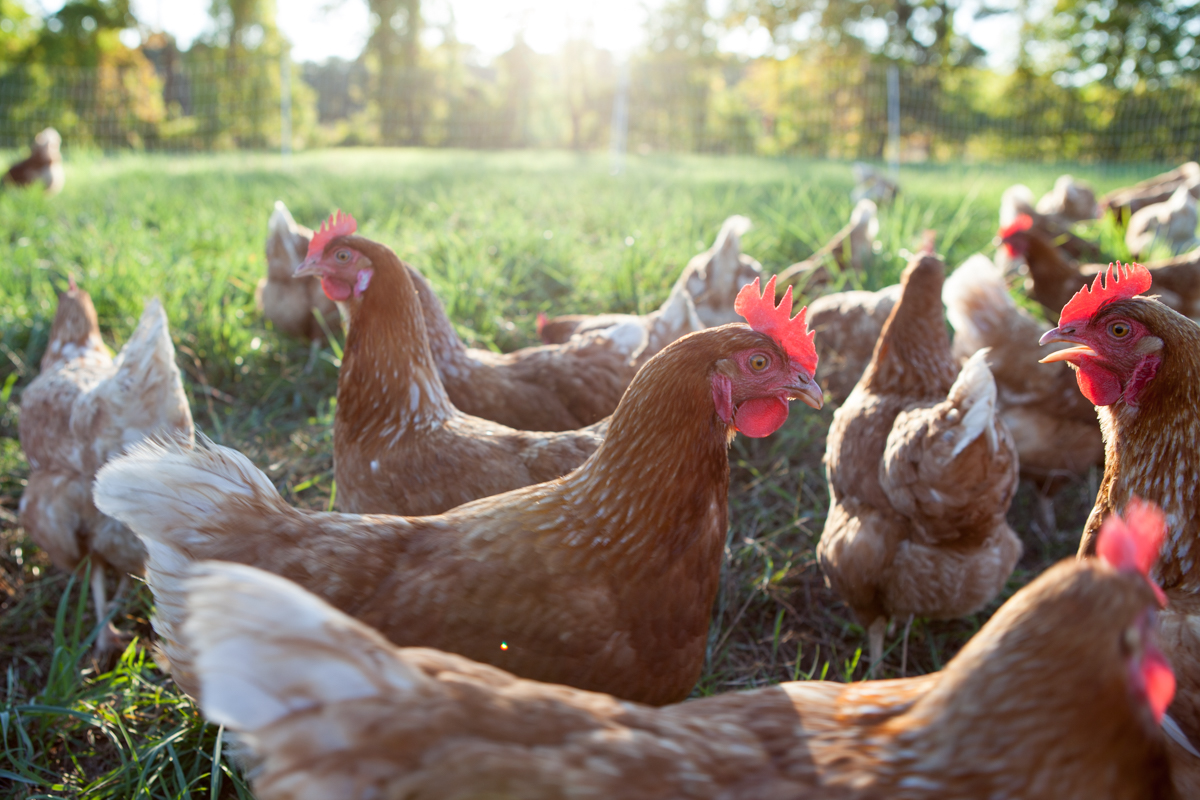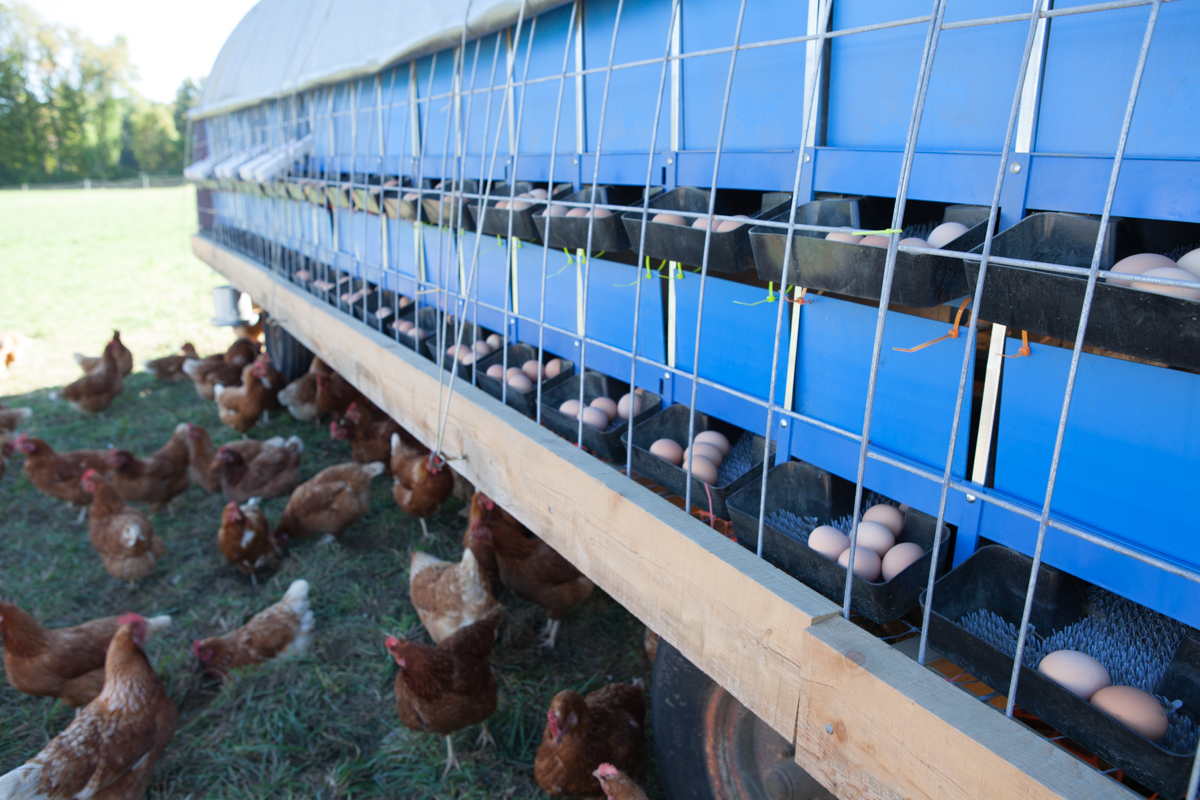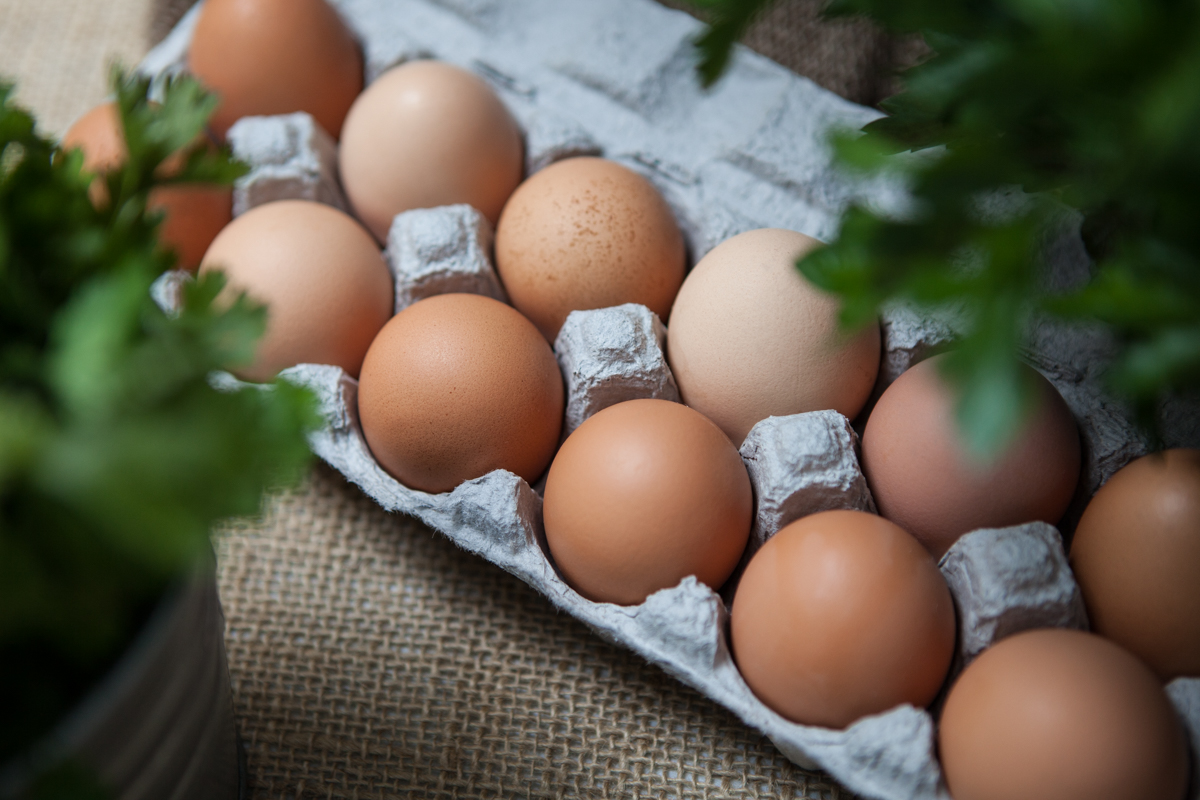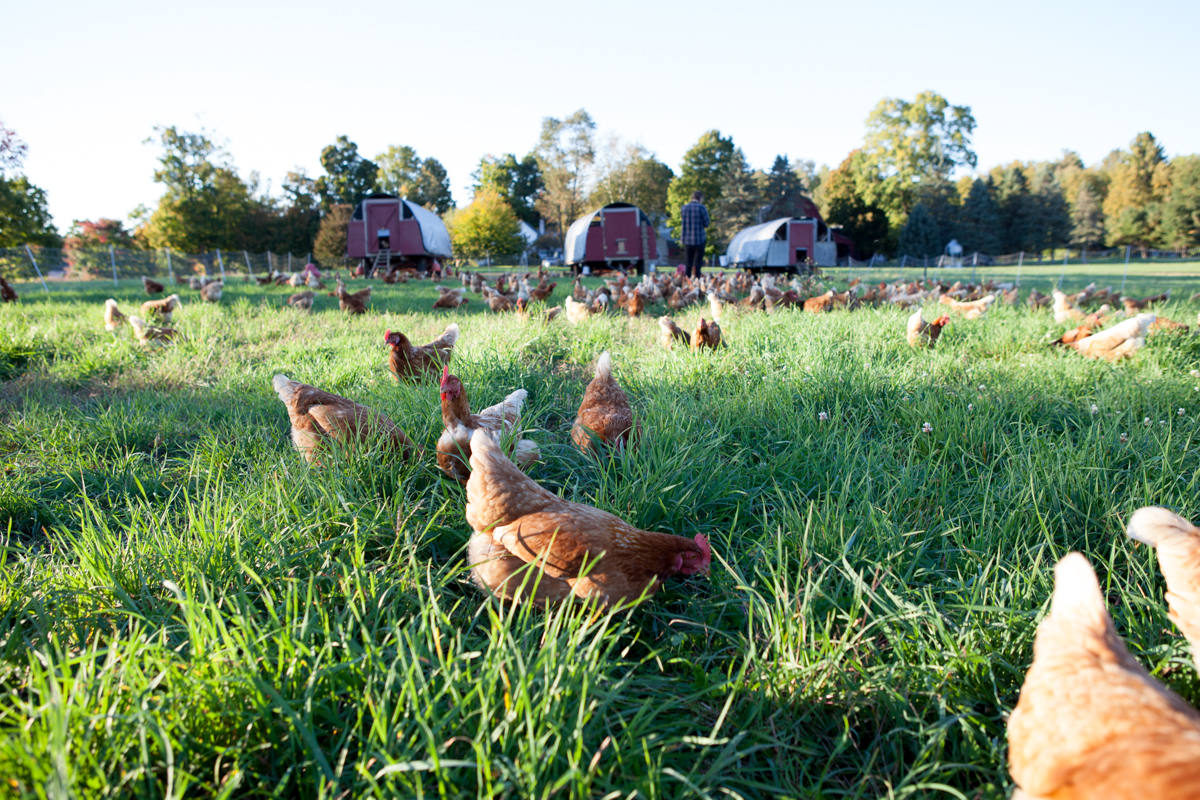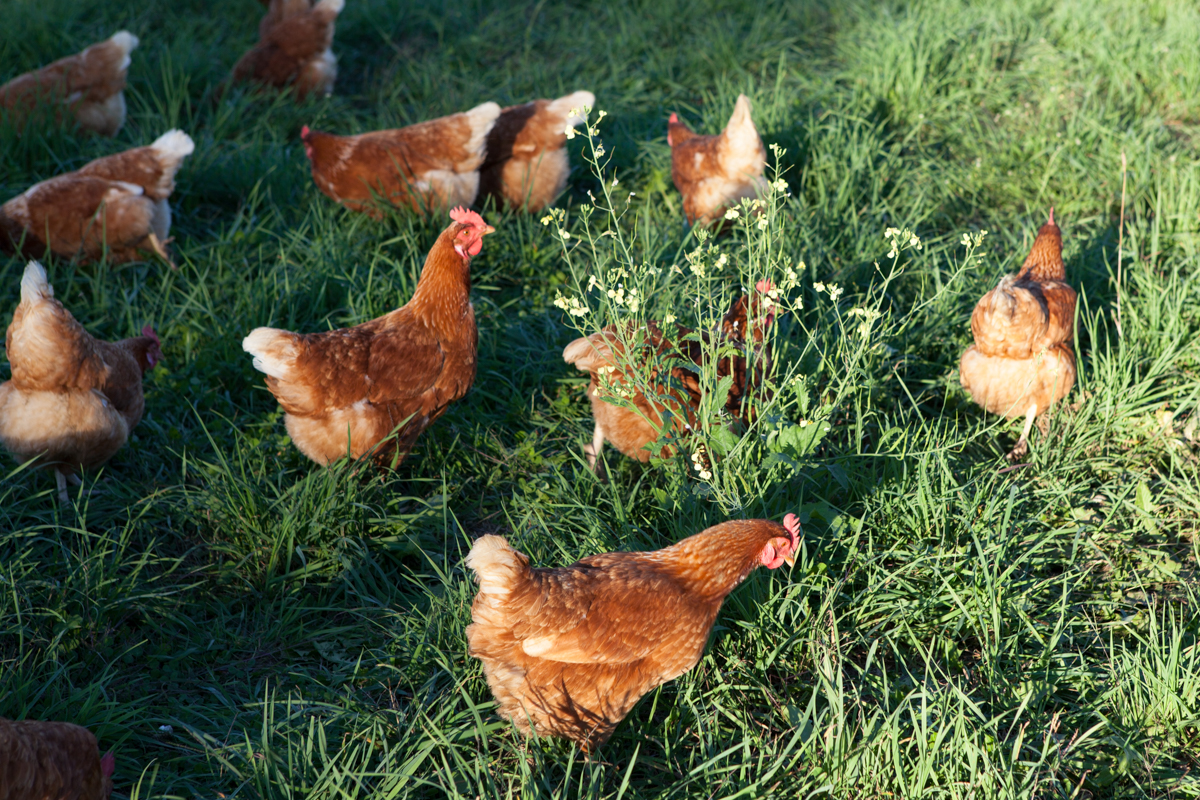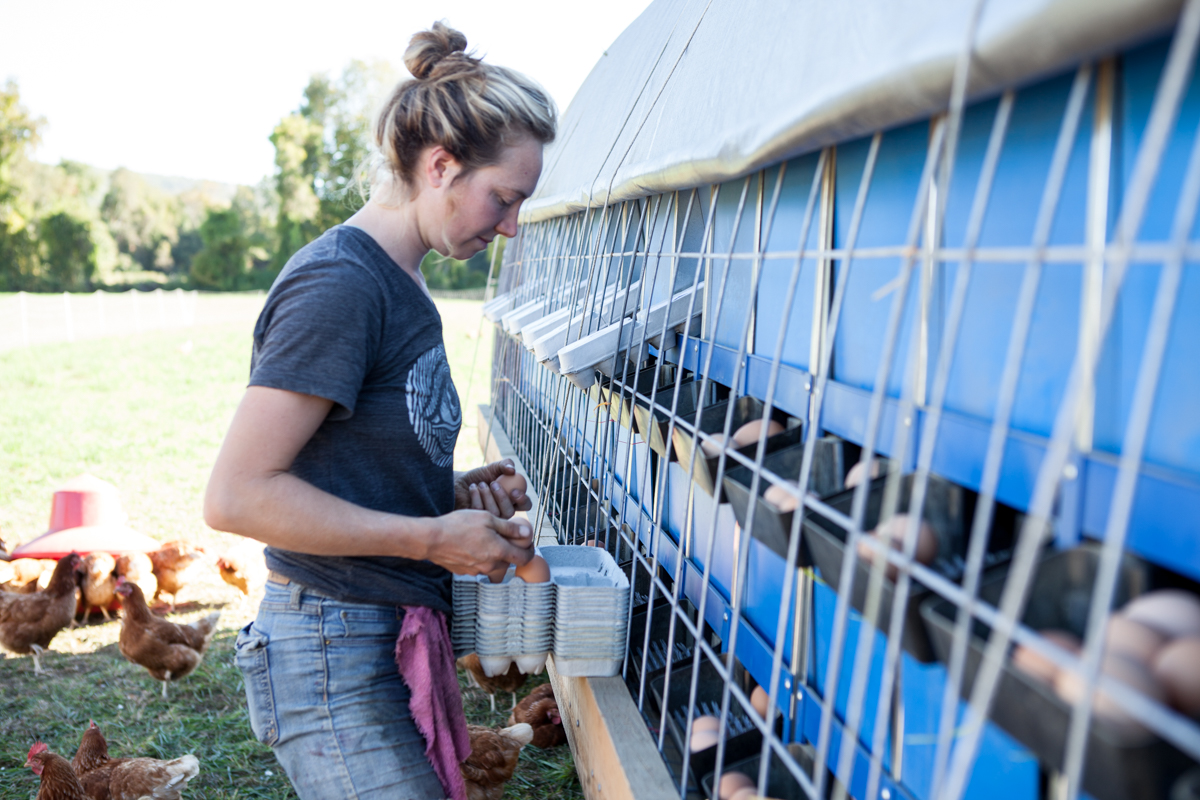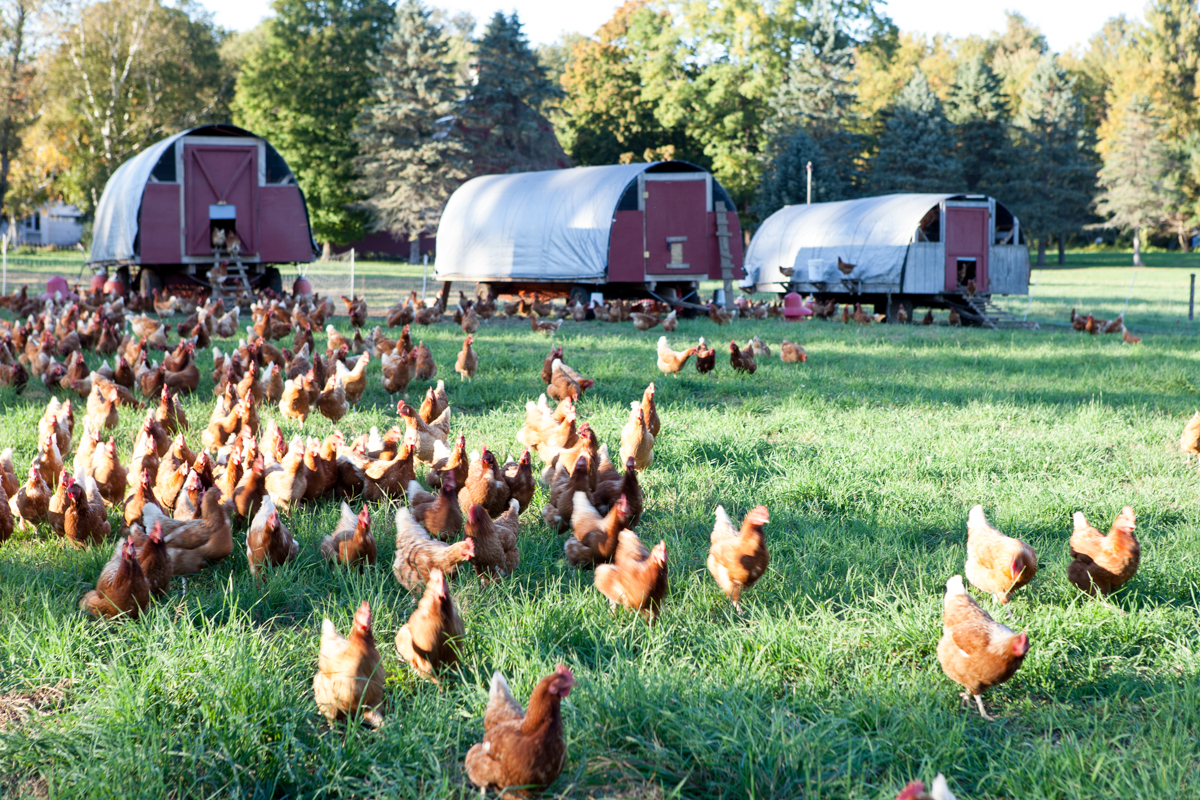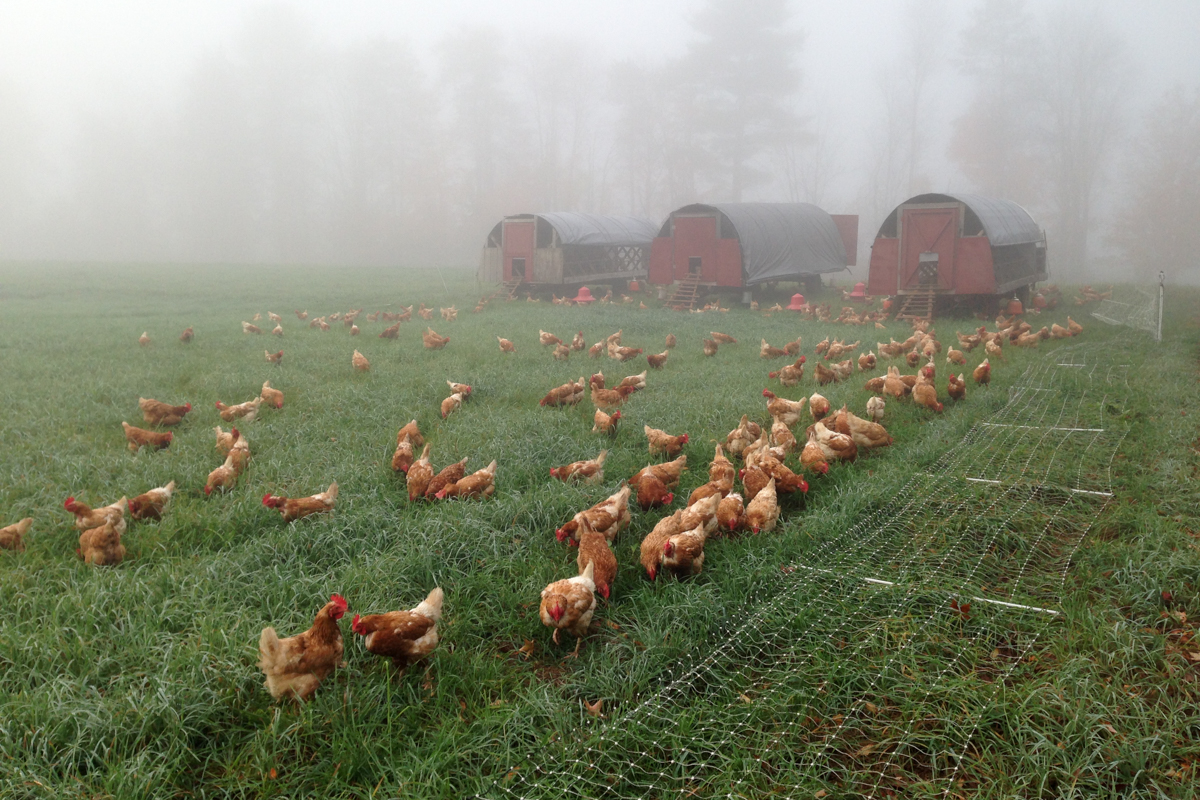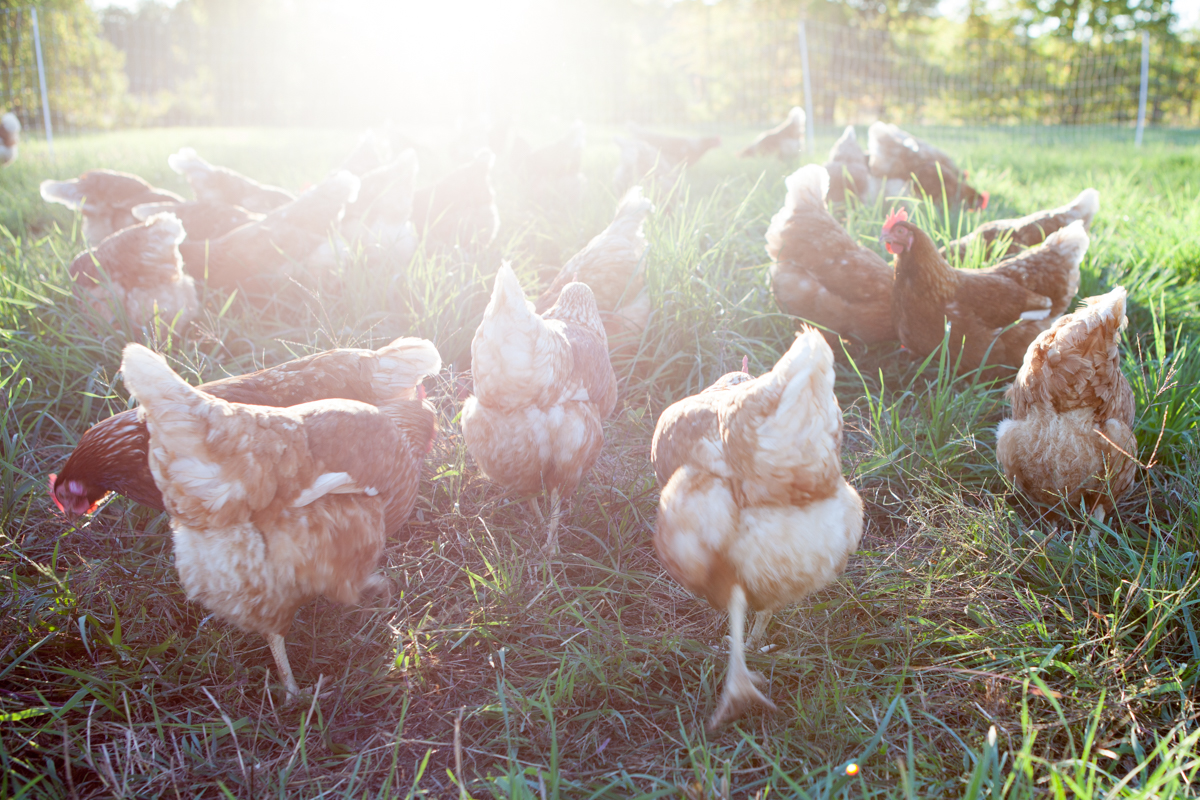 Our lovely laying hens spend the spring, summer, and fall grazing on lush green pasture. With a large, mobile coop and portable fencing, we give our girls plenty of room to stretch, peck, scratch, and forage. Moving the coop every few days keeps the pasture invigorated but not overworked, distributes the nitrogen-rich manure across the fields, and gives everyone (human and fowl alike) plenty of exercise. This system of intensely managed rotational grazing takes work, but is the best way to raise healthy vibrant hens and delicious nutritious eggs. In the winter months, egg production slows down while the hens are safe and warm inside our hoop house. Winter bedding (straw mulch and shavings layered with manure and urine) is then composted and used on our vegetable fields.
The hens are able to get about 10-20% of their nutritional needs met from the insects, seeds, and grasses of the pasture. The rest of their ration comes from Green Mountain Feeds, a family-owned company in central Vermont. The feed is certified organic and guaranteed 100%GMO-free.
Where can you get our eggs?.
Additionally our eggs are delivered by Myers Produce to:
Debra's Natural Gourmet in Concord, MA
City Feed in Jamaica Plain, MA

Marlow & Daughters in Brooklyn, NY



Eastern-MA CSA shares
We are delighted to partner with Picadilly Farm in Winchester, NH, Stone Soup Farm in Hadley, MA, and Red Fire Farm in Granby and Montague, MA to bring our pastured, organic-fed eggs to the Boston area. Eastern-MA CSA members of both these farms have options to add a Wingate egg-share to their weekly allotment of produce. For more info or to signup, click the links above to each farm's website.
For all inquiries please email us.